Route 66
Teach Proper Parking with Parking Lesson Leaflets
Show horrible drivers how to park with a good ol' windshield leaflet.
Hideous parking is a frustrating impediment when trying to find a reasonable space to leave your vehicle during a shopping trip, while eating out, visiting a public space, or seeing friends. There are several options to remedy the situation, such as patiently waiting for the driver to return for a friendly discussion, novelty tickets that encourage better parking in the future, or a simple note left for the offending driver. Unfortunately, none of these teach the driver the error of their ways in an efficient, timely manner. Mental Discharge's Parking Lesson Leaflets not only clarify a poor parking job, but provide a resolution with clear, concise instructions.
Click a leaflet to see it in greater detail. Each printable leaflet is presented in crisp, 300dpi quality.
Instructions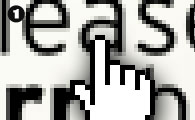 Select a desired leaflet.
Select the leaflet you want by clicking its corresponding image with your mouse. This act is performed by engaging impulses from your brain to your arm via the nervous system.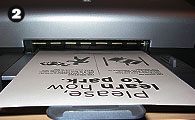 Print your desired leaflet.
Print your leaflet from your printer using precious ink that cost more than the printer itself.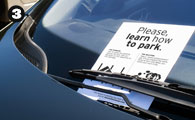 Leave your lesson.
Place the leaflet between the wiper and the windshield so the offending driver can appreciate the knowledge you just dropped on them.